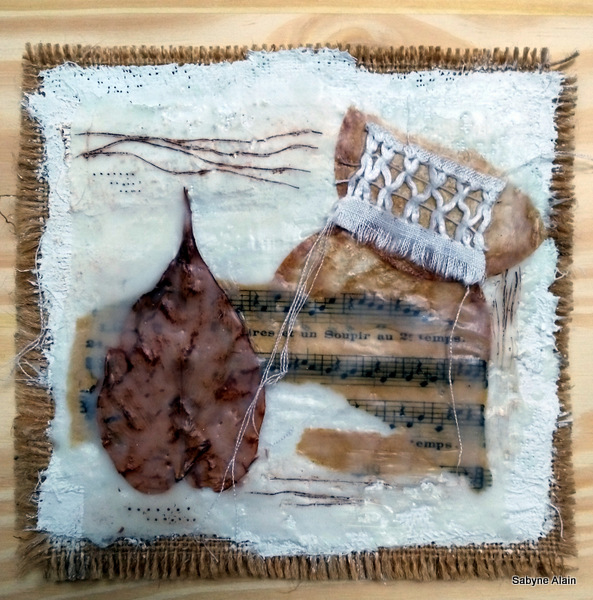 Je le disais plus tôt, j'ai eu la chance formidable d'assister au cours Layers of Light de Laly Mille.
As I told earlier, I had the great chance to follow Laly Mille's online class, Layers of Light.
Je vous laisse suivre les liens pour (re)découvrir son travail et surtout les propositions magiques qu'elle vous fait au travers de ce cours, absolument magnifique.
Please follow the links to see her work and mostly what are her magical proposals through her course, it's absolutely wonderful !
Parmi celles-ci, on peut s'essayer au mélange plâtre/cire, alchimie des plus intéressantes que je ne manquerai pas de réinvestir plus tard.
One of these allow you to try the mix of plaster and wax, a so interesting alchemy that I'll try it again later.