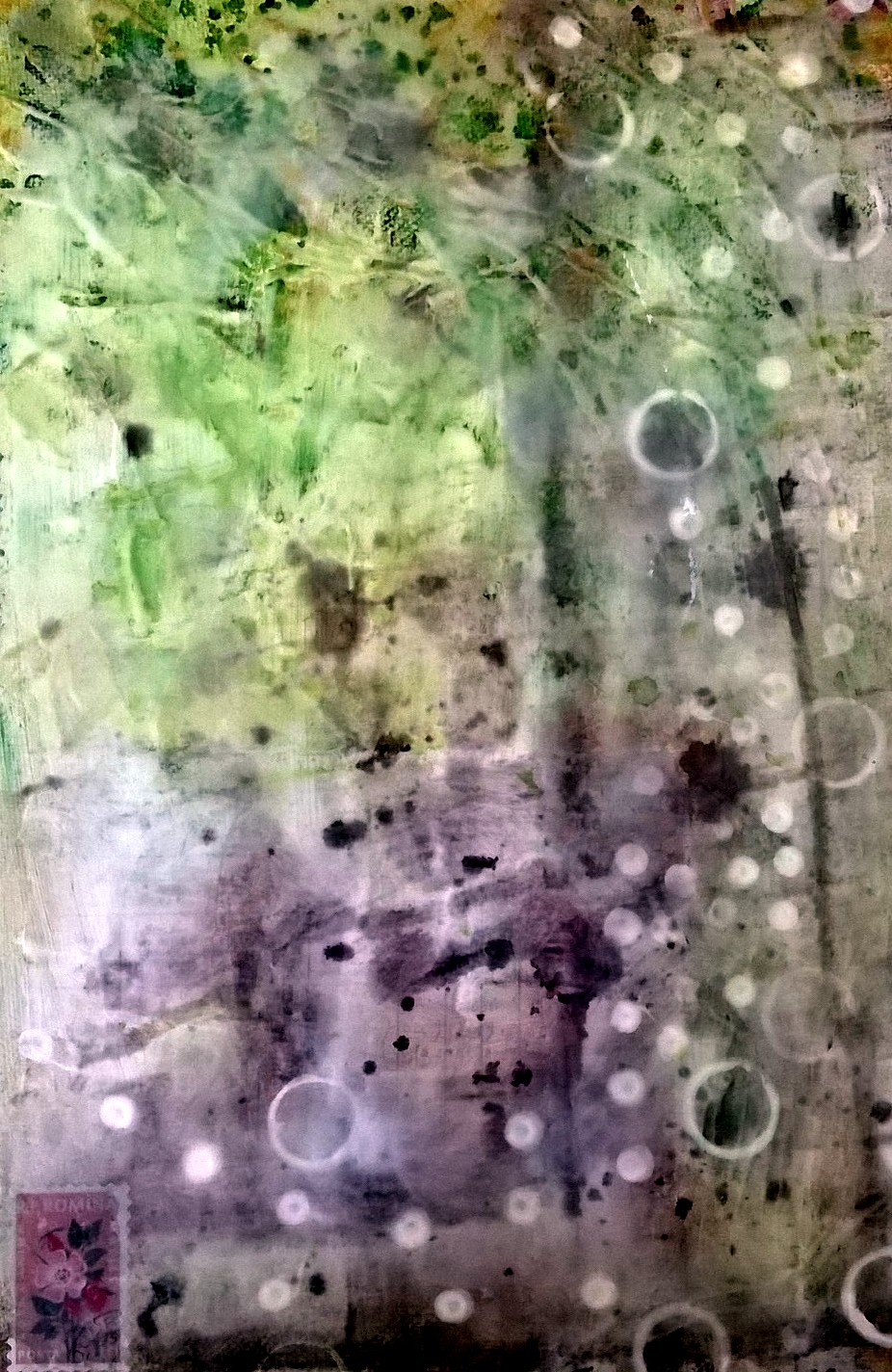 En voilà un qui n'aura pas été facile à achever …
L'idée de base était simple, un arbre venté, une fillette perchée sur sa balançoire, des feuilles qui volent, une ambiance floue qui devait traduire, je l'espérais la nostalgie de l'enfance.
Seulement voilà, les choses ne se passent jamais comme elles le devraient et surtout,c'était difficile d'évoquer si facilement tant d'insouciance, elle a trop rarement été ma compagne …
This one was hard to achieve.
The basic idea was simple, a windy tree, a girl perched on her swing, falling leaves, blurred atmosphere which was to translate, I hoped the childhood nostalgia.
But then, things never turn out the way they should and more importantly, it was difficult to evoke so easily recklessness, she rarely been my companion …
Après un bon nombre de couches, des taches et des cercles sont venues se poser sur la surface et j'ai recouvert le tout de cire.
Enfin, je tenais mon ambiance brumeuse !
After lots of layers, spots and circles came on the canvas and I covered it all with wax.
Finally, I was holding my foggy atmosphere !
Childhood memories fly away
20 X 30 cm
Mixed media painting on canvas
© Sabyne